National Chorale
Lincoln Center, New York City
NEW YORK'S PREMIER CHORAL ORGANIZATION
Everett McCorvey
, Artistic Director
During 2021-2022, the Chorale celebrates its 54th Annual Season of concerts and its extensive vocal music education program in the NYC schools.
The National Chorale Messiah Sing-In is one of the biggest Holiday musical events in New York City and has become an annual Holiday favorite.
The National Chorale
, New York's premier professional choral company, continues celebrating 54 years of excellence in vocal music education and performance during the 2021-2022 season. Founded in 1967, the National Chorale is the only professional choral company in the United States to have established and maintained an annual subscription season in the major New York City concert halls – 52 seasons in David Geffen Hall (formerly Avery Fisher Hall and Philharmonic Hall) with additional concerts at Carnegie Hall. The Chorale presents a broad repertory of choral-orchestral works; seldom-performed works from many stylistic periods; opera-in-concert; American music theatre; and contemporary works, including commissions by the Chorale for its Lincoln Center Season.
In addition to its David Geffen Hall series, the Chorale has toured nationally; presented 19 summer seasons of New York Festival of American Music Theater concerts in Lincoln Center's Damrosch Park and parks throughout the New York area; concert tours of New York State and New York City; vocal-instrumental chamber music series and Concerts for Young People.
For 53 years the Chorale has also had a continuing major vocal-choral music education initiative in the New York public schools in cooperation with the NYC Department of Education and the NYC Department of Cultural Affairs. This initiative includes city-wide artist-in-residence programs; after-school high school choral programs; special contemporary music residencies; the popular New York City High School Choral Festival and the new Elementary and Middle School Choral Festivals.
In addition, the Chorale has a Partnership with the New York City Professional Performing Arts High School, now in its 8th year, providing vocal and choral training to young people who plan to enter the music profession as performers or music educators.
THE CHORALE
Is the only professional choral organization to establish and maintain an annual choral-orchestral series in a major New York City concert hall—
for 53 years at Lincoln Center
—with additional concerts at Carnegie Hall.
---
Has created and has presented the
Handel's Messiah Sing-In at Lincoln Center
every December for 53 years. The Sing-In is New York's most popular Holiday Season participatory music event, with an audience-chorus of 3,000 singers.
---
Repertory also includes major accapella works from the 16th century to our time and its continuing Series of 20th and 21st century
American Classics
.
---
Has toured nationally since 1967
, presenting choral concerts, vocal/instrumental chamber music, Messiah Sing-Ins, American music theatre concerts, contemporary music, and concerts for young people.
---
Presents the leading Vocal Music Education Initiative in New York's public schools
—ongoing for 49 years. Every year, through the Chorale's programs, more than 15,000 children in Elementary, Intermediate and High Schools participate in choirs and develop their skills for life-long enjoyment of singing.
---
Presents the popular
NYC High School Choral Festival,
involving choirs from throughout the City. The 26th annual Festival took place in April 2018 at Hunter College/CUNY with more than 1,200 high school singers and choral conductors participating.
---
Presented the 9th
Annual Elementary School Choral Festival
in May 2018 at the Professional Performing Arts School in midtown Manhattan with 950 singers participating. JessAnn Smith was the distinguished Festival Guest Conductor.
Board of Directors
Pamela Anderson
William Drake
Peter Perlman, Esq.
Judith E. Rinearson, Esq., Chairman
Teri Thompson
Myra Leigh Tobin, Past Chairman
Sherry Wright
National Chorale
Staff
Amy Siegler, Executive Director
Vago Ohanyan,
Principal Conductor, Educational Programs
Joe Anthony,
Artist-in-Residence, Educational Programs
Dr. Jeryl Cunningham-Fleming,
Artist-in-Residence, Educational Programs
Gina Morgano,
Artist-in-Residence, Educational Programs
Steven Vaughan,
Artist-in-Residence, Educational Programs
Kelsey Loeslie, Assistant to Dr. McCorvey
Deborah Hoskins, Marketing Consultant
Logograph Marketing and Strategic Communications – Craig Francis, Irina Litvinenko
National Chorale Major Support
The National Chorale and National Choral Council are grateful to the government agencies and foundations listed below for their major support of the Chorale's 2020-2021 Concert Season and the Chorale's Vocal Music Education Initiative in the New York City public schools during the year 2020-2021.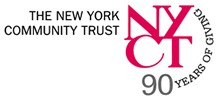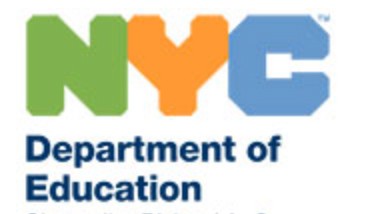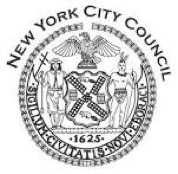 National Choral Benefactors
The performances and goods works of the National Chorale would not be possible without the assistance of our generous Benefactors whose support brings both beautiful choral music in performance as well as the life-long benefits of choral music education to at New York Public Schools.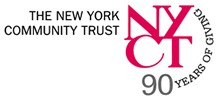 Judith Rinearson and Nick Lewis
Denise Littlefield Sobel
Florence Fearrington
Gloria and Dr. Michael Rie
Alice Kandell
Abyssinian Baptist
Church
Pamela Anderson
Sally Anderson
Mira Bell
Celia Berry
Mr. & Mrs. David Bessey
Dora Betancort
Linda Bozowski
Michael Capasso
Robert Cioppa
James Cole
Leon Constantiner
Jan & Lynn Dash
Mrs. DeAngolita
Armond Dellovade
Jim Donohue
William Drake
Denton Ebel
Candy Eng
Mr. & Mrs. Paul E. Elliot
Joyce Fensterstock
Barry & Gloria Garfinkel
Robert Gatewood
Isaac Gertman & Yael Shinar
Sartaj Gil
Marian Goetz
Carl Goldman
David Goldstein
Ely Gonick
Mollie Heron
Greenwich House
Leon Gutherz
Ann Hilliard
Richard & Nora Holt
Marjorie & Albert
Horowitz
Betty James
Kathleen Johnson
Betty Jones
Patrice Jordan
Edward Jun
Marc Kline
Mr. & Mrs. Allen Kraut
Jacques Levy
Marisa Mercurio
Jeffrey Meyer
Ann D. Michell
Steven Michaud
Ann Michelle
Ruth D. Mitchell
Carmel Owen
Rosa Palacios
Peter Perlman
William Pfister
Christine Riorden
Jasmin Roman
Carol Ruth
Collette Ryder
Karem Lea Siegel
Catherine Silver
Theodore Striggles
Lucia Swanson
St. Anthony's High
School South
Huntington, NY
Bette Taylor
The Hudson Guild
Myra Leigh Tobin
Teri Thompson
Chuck Vassallo & Gifford Booth
Charlotte Wallace
Jeffrey Wesiiman
Marilyn Widrow
Melissa Wohlgemuth
Sherry Wright
Alan Zimbard